Standoff underway in Missouri after suspect shoots 2 officers, killing 1
A Missouri police officer is dead, one other injured, and law enforcement is currently involved in a standoff with the man they say is responsible.
Hermann Police Department Detective Sergeant Mason Griffith and another officer were shot just before 9:20 p.m. Sunday outside a general store in Hermann, according to FOX 2 in St. Louis.  
The shooting prompted a Blue Alert from the Missouri State Highway Patrol, which was asked to investigate. MSHP identified Kenneth Lee Simpson, 35, as the shooter and said he left the scene in a 2014 black Jeep Wrangler or on foot.
Simpson reportedly barricaded himself in a home just across the street from where the shooting took place, according to FOX 2. 
ST. LOUIS HOMICIDE DETECTIVE BLOWS WHISTLE ON SOROS-BACKED DA'S 'CONCERTED EFFORT TO BREAK DOWN THE SYSTEM'
"Come out with your hands up and nothing will happen to you," could be heard over a bullhorn at the scene. Officers are preparing to breach the home with flash bangs and a K-9, according to KMOV-TV.
A source told KMOV one of the offers was shot in the head, and the other in the chest. Both were flown to a hospital. 
KANSAS CITY SHOOTING: THREE POLICE OFFICERS INJURED, HOURS-LONG STANDOFF ONGOING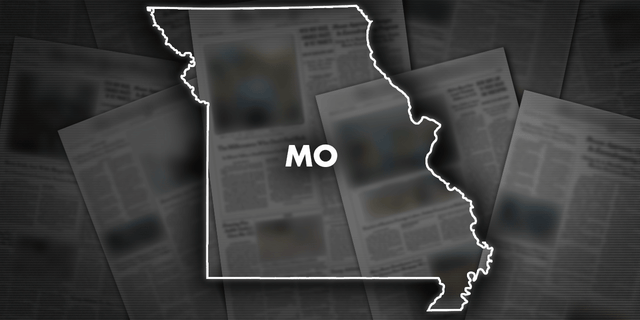 Detective Sergeant Griffith died at the hospital. The second officer shot has not been identified but was reported in serious but stable condition. 
Simpson reportedly has a long criminal history, dating back to 2004 with several current pending cases. He has allegedly been on the run from authorities since April 2022.
This is a developing story. Please check back for updates.