Senate GOP gets its own Silicon Valley Bank briefing after complaining about Treasury 'exclusion'
FIRST ON FOX: Senate Republicans received their own briefing on the Silicon Valley Bank collapse on Monday after a number of GOP lawmakers missed the Biden administration's all-Congress update on the matter Sunday night.
"After many offices did not receive the invite to last night's briefing, the ranking member secured another briefing from Treasury that just concluded for all Republican senators," the office of Sen. Tim Scott, R-S.C., told Fox News Digital.
A source familiar with the matter told Fox News Digital earlier in the day that "Senate Banking Republicans weren't invited last night until well after the briefing had started, which is why Treasury will be doing another briefing today at noon."
SILICON VALLEY BANK COLLAPSE: KEVIN MCCARTHY SAYS LARGER BANK ACQUIREMENT MAY BE 'BEST OPTION' TO COOL MARKETS
Officials held a bipartisan, bicameral video call on Sunday evening to update members of Congress after Silicon Valley Bank was shut down by regulators following a rush of investors withdrawing funds. It was a major first step toward explaining to lawmakers what happened in the largest U.S. bank failure since the 2008 financial crisis.
A number of Republicans were present at Sunday's briefing, including Reps. Thomas Massie, R-Ky., and Marc Molinaro, R-N.Y. It was reported that Sen. Mitt Romney, R-Utah, was present as well.
But the official Twitter account of the Senate Banking Committee's minority party released a statement later that night claiming that some of their members were "excluded."
'SHARK TANK'S' KEVIN O'LEARY BLAMES SILICON VALLEY BANK COLLAPSE ON 'POOR MANAGEMENT'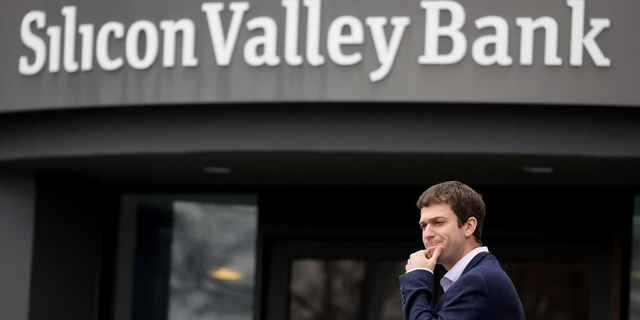 "It is unacceptable that Senate Republicans were excluded from Treasury's briefing to Congress this evening. The lack of transparency & responsiveness from the Biden administration has been galling. The administration has the responsibility to keep ALL members updated in real time," the committee stated.
Fox News Digital confirmed that at least one member of the banking panel, Sen. John Kennedy, R-La., did not receive an invitation.
FORMER CEO OF UBS ISSUES HARSH WARNING ON SVB COLLAPSE: THIS WILL CONSUMERS 'A LOT OF ANXIETY'
A Treasury official denied the accusation on Monday morning, and told Fox News Digital that invitations for the call were sent to GOP leadership in both the House and Senate, and that many Republicans attended the briefing.
Sen. Katie Britt, R-Ala., another member of the Senate Banking Committee, accused the Biden administration of acting with partisanship over the GOP lawmakers missing from the call.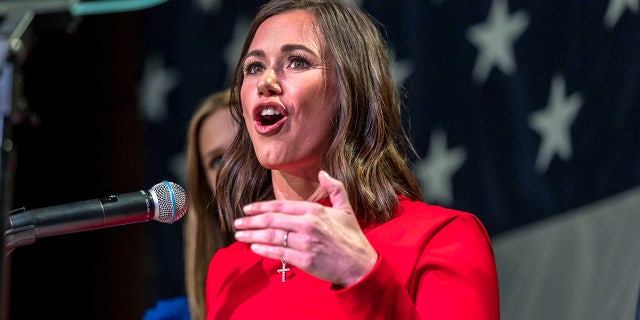 CLICK HERE TO GET THE FOX NEWS APP
"The public deserves full transparency and accountability without regards to partisanship, and it is unacceptable that this administration excluded Senate Republicans, including those on the Senate Banking Committee, from Sunday night's bicameral member briefing," Britt said.