China's quiet land grab threatens our most valuable resource
NEWYou can now listen to Fox News articles!
The Chinese Communist Party (CCP) is the greatest geopolitical threat that we face, and their threats have been growing exponentially in recent years. 
Whether surveilling our nation in our own backyard, committing genocide against their people, obscuring the origins of the coronavirus pandemic, stealing our intellectual property, bullying Taiwan, or fueling the fentanyl engine plaguing our communities – the CCP is deliberately exerting a pattern of aggression against the frontiers of the free world. 
And while no one has been watching, the CCP has slowly been accruing acres of our nation's most vital, yet finite resource in rural America – our farmland – and that should be concerning for all Americans. 
The CCP is an adversarial government with the express goal of overtaking the free world and creating a new world order. As an authoritarian regime, they have the capacity to plan far into the future and make small moves over many decades and centuries to achieve that goal. The CCP realized their food supply chains are dwindling, and they needed to look abroad to meet their needs. 
IOWA REPUBLICAN UNVEILS LEGISLATION TO PROTECT RURAL LAND FROM CHINA, OTHER FOREIGN ADVERSARIES
Thanks to centuries of innovation and cutting-edge agricultural research and practices, there's a target on our backs. 
From the land ownership that is reported, foreign investors now hold interest in more than 37 million acres of U.S. farmland – a region larger than the state of Iowa. According to U.S. Department of Agriculture (USDA), the CCP currently owns over 380,000 acres of farmland in the United States, which is worth about $2 billion. Even more shocking, the CCP has increased their purchases by a factor of 10 over the last decade. 
When we talk to the many farmers and landowners across our districts, they express deep concern about this encroachment of our land from our foreign adversaries. They agree; we can no longer ignore the writing on the wall, and we must act to mitigate this threat now before it becomes too late to act.
These numbers should serve as a wake-up call to all Americans and freedom-loving people around the world. America is the land of the free; not the land owned by the CCP. The CCP's pattern of aggression poses immediate risks to our food supply chains and national security, and we must take a swift, defensive stance to protect our nation's most valuable resource. 
CLICK HERE TO GET THE OPINION NEWSLETTER
Just last month, we introduced critical legislation alongside our House colleagues to address this ongoing threat. The Prohibition of Agricultural Land for the People's Republic of China Act prohibits the purchase of public or private agricultural land in the United States by foreign nationals associated with the government of the People's Republic of China.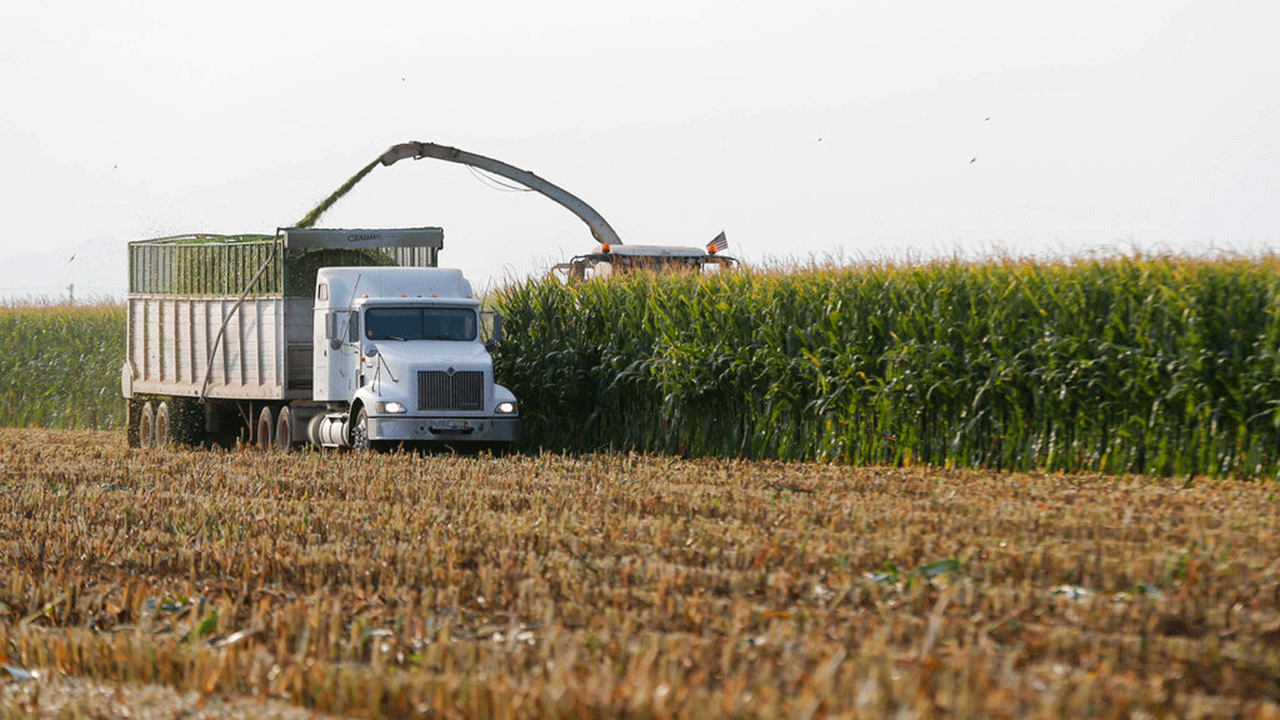 Food security is national security. We must always ensure America has full access to the safest, most abundant food supply in the world – and we are fortunate enough to have it right here at home. The CCP will take every opportunity they can to threaten democracy and our way of life, including our agricultural supply chains. 
CLICK HERE TO GET THE FOX NEWS APP
The United States has always stood as a beacon of liberty and democracy while standing firm against all forces who seek to destroy our freedoms. As members of Congress and proud representatives of rural America, we will continue to expose the CCP's pattern of aggression and lead our nation with tough policies that will safeguard our national security, defend our farmland, rebuild our national food supply chains, stand up for human rights, harbor our communities from fentanyl, and protect American sovereignty. 
Our national and food security are counting on it.
CLICK HERE TO READ MORE FROM REP. RANDY FEENSTRA
Rep. Randy Feenstra, a Republican, represents Iowa's 4th Congressional District and is a member of the House Committee on Agriculture.